We produce bandana scarves (buff, bandana, scarf, multifunctional headscarf, neck scarf, neck tube, scarf, morph) with individual design. We make a seamless multifunctional buffet from fast-drying, wrinkle-free, light and durable microfiber material, in any color and logo layout. We perform buff printing with sublimation printing, ensuring the highest possible quality of fabric printing.
Suitable for everyday wear and sports activities, performing the function of a scarf or hat.
One size fits all – 50 cm x 24 cm
The Buff headdress is made of a very durable material that will survive much more than you can imagine in its lifetime. However, if you feel a faint odor, you need to put it in the washing machine and wash with the most convenient washing program. The buffet will not stretch, shrink or fade – you can be 100% sure about it.
Preparation of a print file of your design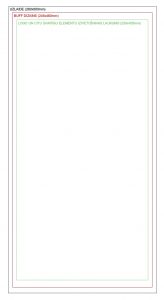 For your convenience, we have prepared a buzzer design template, which you are free to use to create your own design. Designs can be different within one order. To ensure the highest possible fabric print quality, a high quality layout file is required.
Buff headgear design layout template (.pdf)
Color space: RGB
Scale: 1: 1 (1cm in layout = 1cm in nature)
File format: JPG, PNG, EPS, TIFF. Also PSD and CDR
Production lasts 2-5 working days from the moment of coordination of the buzz design.
Prices are specified when we have received information about the design, the desired date and number of receipt of the finished product. The fastest way to find out the price is through our contact page.
Repeat orders without a minimum order amount are also possible.